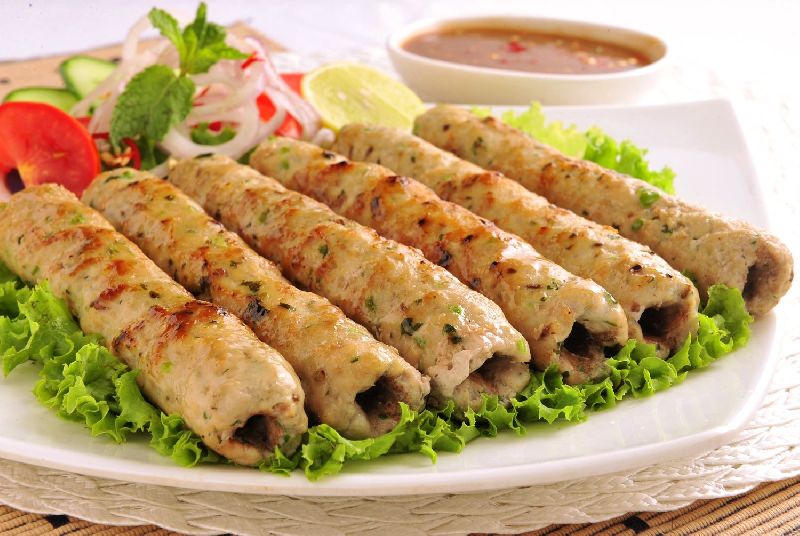 South Asian, Middle Eastern, and Mediterranean cuisines frequently use chicken kebab meat as a form of meat. Usually, it is produced by marinating chicken flesh in a mixture of herbs and spices. Then, the meat is grilled on a grill or over an open flame. People from many walks of life eat chicken kebab, a common street snack in Bombay. The chicken is prepared for the kebab by marinating it in a mixture of herbs and spices, then grilling it on a skewer. The outcome is juicy, tender chicken with a great smoky flavor.
Popularity of Chicken Kebab Meat
The affordability of chicken kebabs is one factor in their popularity in Mumbai. It is a widely available and reasonably priced street meal that can be purchased from food trucks and roadside stalls all throughout the city. This makes it available to a variety of people, including those with limited resources. Chicken kebab meat suppliers in Mumbai play a critical role in ensuring the availability and high quality of the dish.
The flavor of chicken kebabs is another factor in its appeal in Mumbai. The chicken has a distinctive flavor that is both spicy and savory due to the mixture of herbs and spices used in the marinade. One of the reasons chicken kebab is such a well-liked street food in Mumbai is due to this flavor, which appeals to a lot of people.
Furthermore, chicken kebabs are a quick and portable snack that can be had on the run. It is frequently served with a variety of sides, including naan bread, onions, and chutney. This turns it into a full dinner on its own. For those seeking a quick and filling snack, this makes it a great option. The appeal of chicken kebab meat globally stems from a number of factors, including:
Flavor
Chicken kebab meat has a distinct and wonderful flavor since it has been marinated in a mixture of spices and herbs. Depending on the dish and the locale, the marinade's spices can change. Nonetheless, they frequently contain a mixture of chili powder, cumin, coriander, paprika, and other spices.
Versatility
There are many different ways to prepare chicken kebab meat, including grilling, roasting, and baking. It can be eaten as a main course on its own or as a filler for wraps, sandwiches, and salads.
Wellness Advantages
Lean protein that is also low in calories and fat is found in chicken. This makes it a sensible option for people wanting to keep up a healthy diet or monitor their weight.
Accessibility
The world over, chicken kebab meat is easily accessible from street food vendors, eateries, and supermarkets.
Cultural Importance
Middle Eastern, Mediterranean, and South Asian cuisines all enjoy chicken kebabs as a staple food. It is frequently connected to festivities, festivals, and family get-togethers, making it a favorite and iconic meal for many people.
Conclusion
The exquisite flavor, adaptability, health advantages, accessibility, and cultural significance of chicken kebab meat can be credited for its popularity. These elements have contributed to its enduring appeal as a meal that people love all across the world.